Advanced Digital Prosthodontics

CAD-CAM Design and Milling
Computer-Guided Dental Implants
At RB Prosthodontics, we provide Advanced Digital Prosthodontics and Implant Dentistry. Dr. Rakan Baaj has completed advanced training in implant dentistry (including surgical placement) and digital dentistry using various technology. The following digital dental technology is currently available at RB prosthodontics to provide patient care with complete dental digital workflow: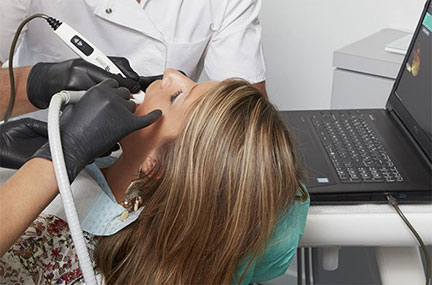 Three-dimensional face imaging
Cone Beam Computed Tomography  CBCT
Computer-based implant planning
Dental CAD design and modeling software
A faster and more comfortable experience for dental patients
Benefits of Intraoral Scanning
A modern and high-quality technique available at RB Prosthodontics.
Patients that have experienced the conventional impression technique and the digital technique express a profound difference between the two methods. The old moulding technique is quite messy. The patient is forced to sit with a large rubber-like material in the mouth for fifteen minutes. Many patients choke, gag, and experience great discomfort.
The digital technique is more comfortable since it scans the teeth, which only requires a few minutes of the patient's time. It also allows for the possibility to show the patient a 3D-impression of their teeth on a screen, right after the impression has been made. Another positive aspect for the patient is, of course, a better looking and fitting dental restoration. Restorations created from a completely digital process are delivered faster and with a more precise fit and fewer chairside adjustments.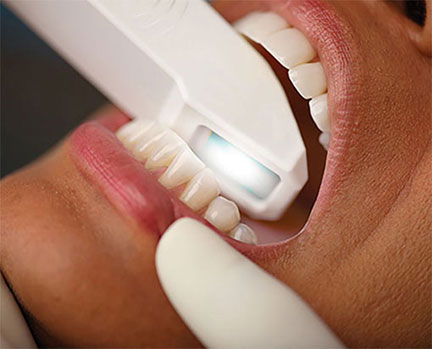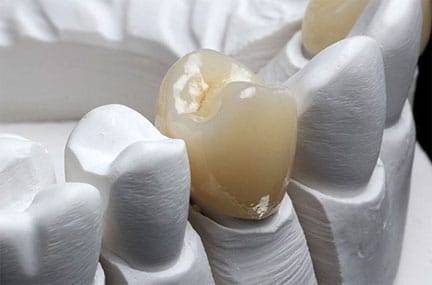 At RB Prosthodontics, we use CAD-CAM (Computer-Aided Design and Computer-Aided Manufacturing) technology that integrates with digital scanning and digital design software for production of dental restorations. All the components of the CAD CAM system work simultaneously ensuring accuracy, consistency and efficiency. We are able to combine CAD-CAM technology with our Dental Laboratory skills to produce fabrications of the highest quality.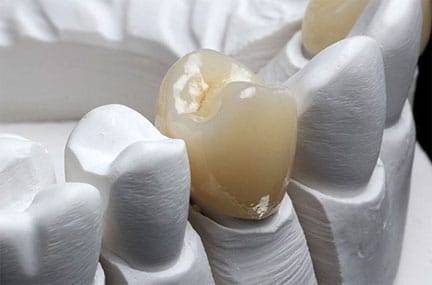 Computer-Guided Dental Implants
Technology changes everything!!
The future of dental implants is here at RB Prosthodontics! We employ advanced techniques & technology like Computer-Guided dental implants to provide patients with more precise, minimally invasive treatment. There is less pain or discomfort, little or no bleeding, little or no swelling and no stitches. Computer-guided technology allow us to place implants into areas of bone where it would otherwise be difficult or impossible.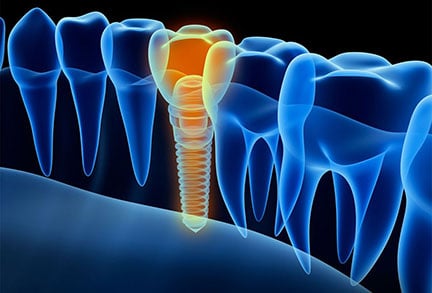 How Does Computer-Guided Dental Implants Work?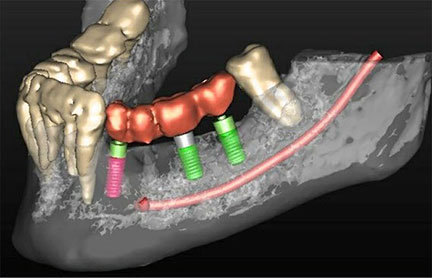 This process is based on a 3D CBCT (3-Dimensional Cone Beam Computed Tomography) scan which allows us to examine the available bone from multiple angles and gives us a very accurate view of the existing bone and adjacent anatomical structures. This digital data is utilized in planning software that allows us to virtually place the proposed Dental Implant precisely into the available bone.
This virtual plan is then used by Dr. Rakan Baaj, to create a customized surgical guide for dental implant placement which allows for very accurate placement of the implants into the bone at the time of surgical placement of the Dental Implant (Implant Surgery).
Since there is no need to visualize the bone, an option of not cutting gums and "peeled back" to expose the bone, the procedure is described as a minimally invasive dental implant surgery or flap less.
Computer Guided implant placement methods can be utilized for single-tooth implant placement as well as multiple-teeth implant placements, including full arch All-on-4 and All-on-6 type cases.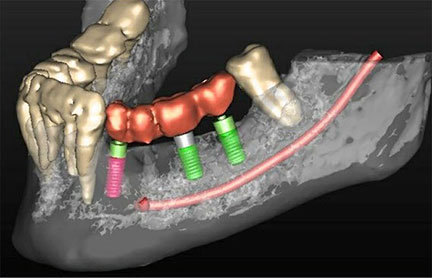 VISIT US
---
Chow Dental Group
1 Hallstone Rd,
Brampton, ON
L6Y 0S9
HOURS OF OPERATION
---
Monday: 9:00 am - 7:00 pm
Tuesday: 9:00 am - 7:00 pm
Wednesday: 9:00 am - 6:00 pm
Thursday: 9:00 am - 7:00 pm
Friday: By Appointment Only
Saturday: By Appointment Only
Sunday: Closed