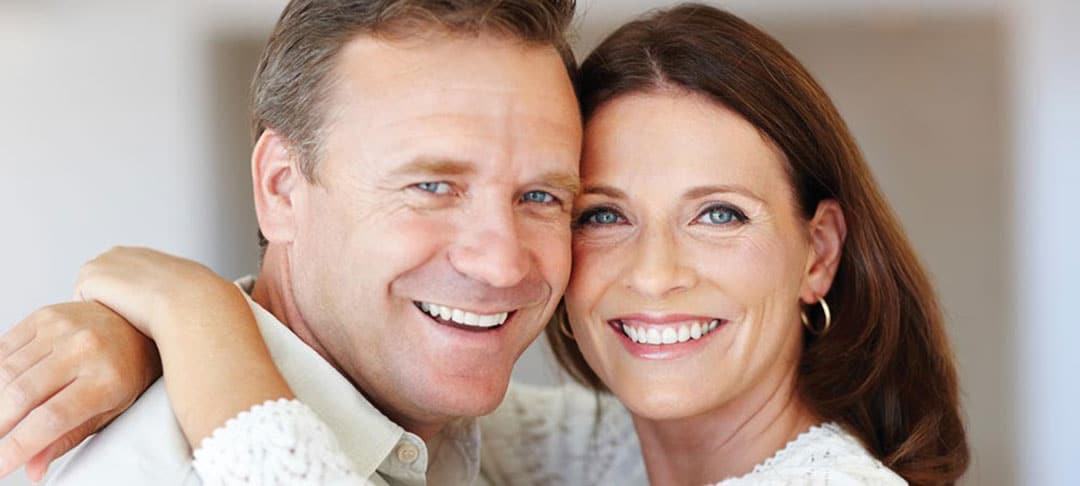 Step 1. The Consultation
Personalized care! At RB Prosthodontics our commitment to excellence begins the minute you step through our doors. Your initial consultation provides us with the opportunity to get to know you, listen to your concerns and explain our professional approach to creating, beautiful, healthy and functional smiles. We provide you with different treatment options and we go through what is best for you
Step 2. Digital Smile Design
Digital Smile Design is an advanced tool for treatment planning and communication in aesthetic dentistry. It allows for careful analysis of the patient's facial and dental characteristics along with any critical factors that may have been overlooked during clinical, photographic, or diagnostic cast–based evaluation procedures. Team members can identify and highlight discrepancies in soft or hard tissue morphology and discuss the best available solutions using the amplified images. This improved visualization makes it easier for us to select the ideal restorative technique and for the patient to visualize the end result..
Step 3. Creating The Perfect Smile
Patients typically come to us with a loose idea in their minds of what the ideal smile is. We often hear the phrase, "I want my teeth done and I want the best." Our job is to determine what that precisely means for you and to create a smile that is customized to you, and you only. Your personality is an important factor when creating your new smile because a patient's demeanor is a crucial element in the look of their teeth. Our Master Ceramist is an important part of our team that uses his artistic skills to observe your smile and begins to envision how his talents can transform your smile from ordinary to extra-ordinary
Step 4. Test Drive Your Smile
Why not test drive your new smile? If you are unsure about the outcome, Test Drive Your Smile to feel more comfortable with your recommended treatment plan. Common questions like, will you look that much better? Will the change be dramatic enough to warrant the cost? Will your new smile look artificial, or will it look like it belongs naturally? -can all be answered before you commit to any restorative work. By allowing you to see exactly what your new smiles will look like, Test Drive Your Smile can have a profound impact on your satisfaction level.
Step 5. Moving Forward
Your complete satisfaction is important to us. We provide you with multiple treatment options to address your needs, concerns and budget. Once you have decided to proceed with a treatment option, we go through a series of appointments designed to achieve the cosmetic and restorative goals of your new smile. You will have the chance to meet the team members working on the different phases of your treatment, discuss your expectations with them and make any necessary aesthetic and functional adjustments before seamlessly transferring all this information through digital scanning.
Step 6. Your New Smile
Smiling with confidence is quality of life. Our goal is to give you a new smile that looks natural, feels comfortable and functions like your own teeth. When your new smile is complete, you will look younger. Your new smile will elevate your mood and create a sense of well-being like never before. Your new smile has the power to make you seem courteous, likable, and competent professionally and in your personal relationships. Enjoy your new smile and let the world smile with you.
Step 7. Caring For Your New Smile
Our relationship doesn't end after your smile makeover is complete. We will provide you with instructions to help you maintain your smile bright, healthy and beautiful. We will recommend a schedule for you to visit your dentist regularly and maintain good oral health. Our professional oral hygiene team is experienced at maintaining your brand new smile and will be happy to serve you, at your request.


VISIT US
---
Chow Dental Group
1 Hallstone Rd,
Brampton, ON
L6Y 0S9
HOURS OF OPERATION
---
Monday: 9:00 am - 7:00 pm
Tuesday: 9:00 am - 7:00 pm
Wednesday: 9:00 am - 6:00 pm
Thursday: 9:00 am - 7:00 pm
Friday: By Appointment Only
Saturday: By Appointment Only
Sunday: Closed